THIS WAS MY FIRST SHOT AT APPAREL. I WANTED TO TAKE EXISTING CLOTHING FROM THRIFT SHOPS, CUT THEM UP AND PIECE THEM BACK TOGETHER TO CREATE NEW STYLES. THE PROCESS WAS PLAYFUL; I BOUGHT PIECES THAT I WAS DRAWN TO FROM SPORTSWEAR TO AMERICANA AND FOUND A WAY TO PIECE THEM TOGETHER INTO A HYBRID GARMENT.
THIS FIRST PIECE IS A BLEND BETWEEN A POLO AND A CASHMERE CABLE KNIT SWEATER. SOME ADDED FUNCTIONALITY WITH THE INCORPORATION OF EXTRA MATERIAL FROM A NYLON WINDBREAKER AS A TRANSLUCENT POCKET DETAIL AND SOFT COLLAR BACKING.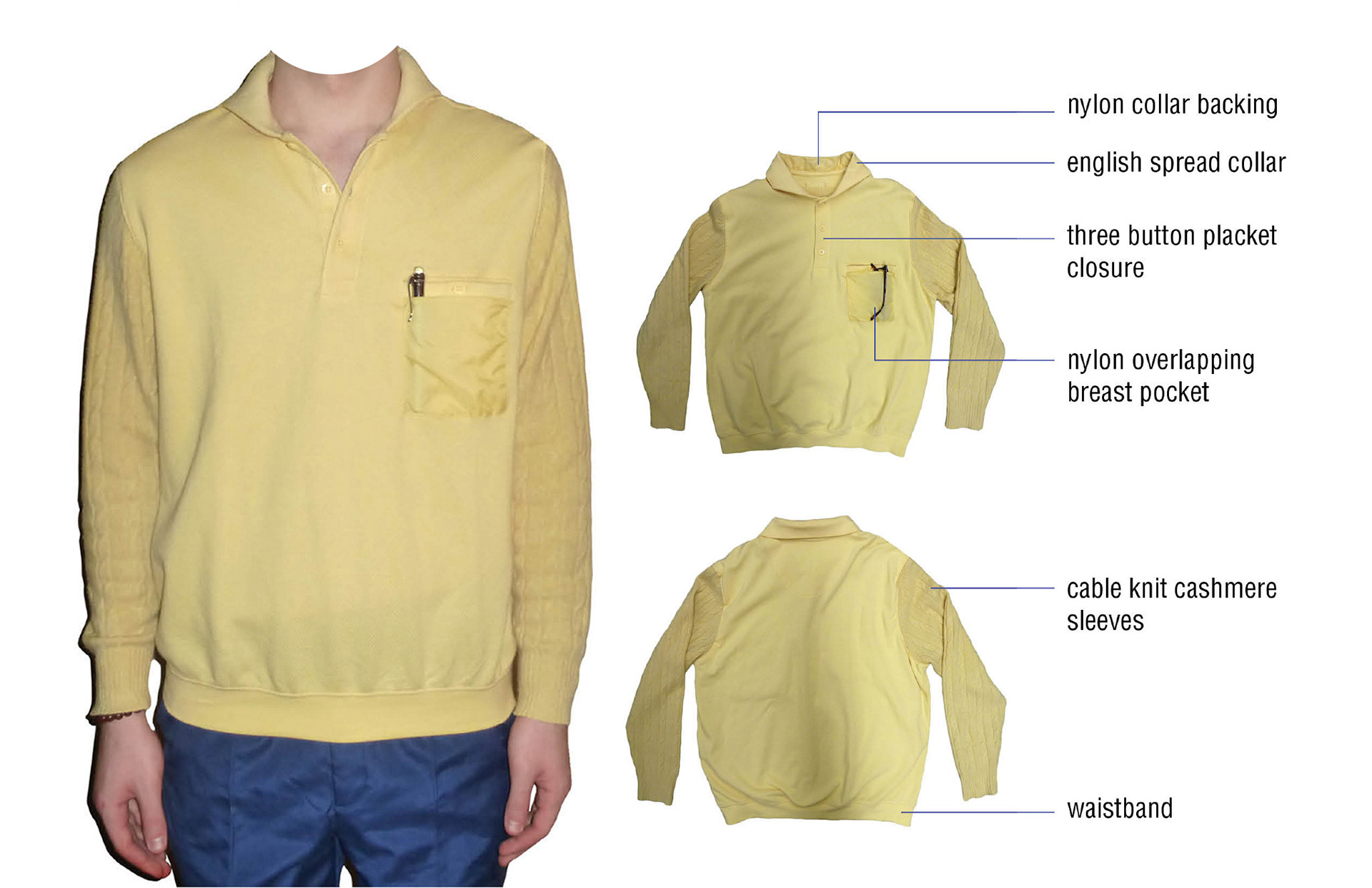 THIS JACKET IS A MIX BETWEEN A NYLON OVERSHIRT, A FILA WINDBREAKER AND A RALPH LAUREN PLAID SHIRT. UNEXPECTED BUTTONFRONT CLOSURE.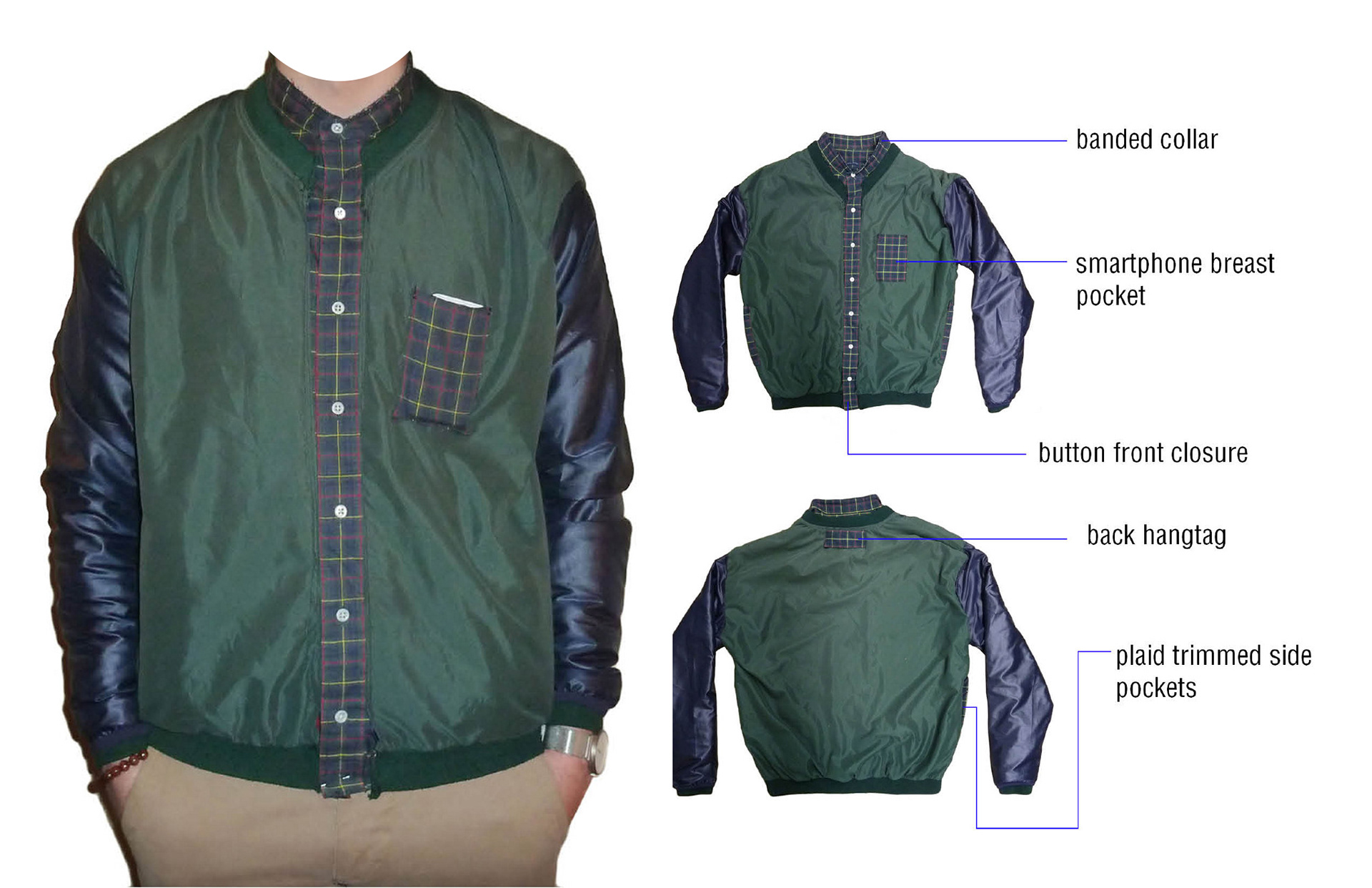 THIS IS A VINTAGE DOUBLE BREASTED ERMENEGILDO ZEGNA DOUBLE BREASTED SPORT COAT WITH TRACKSUIT SLEEVES AND A FULL LENGTH ZIP FOR COLD WEATHER SITUATIONS.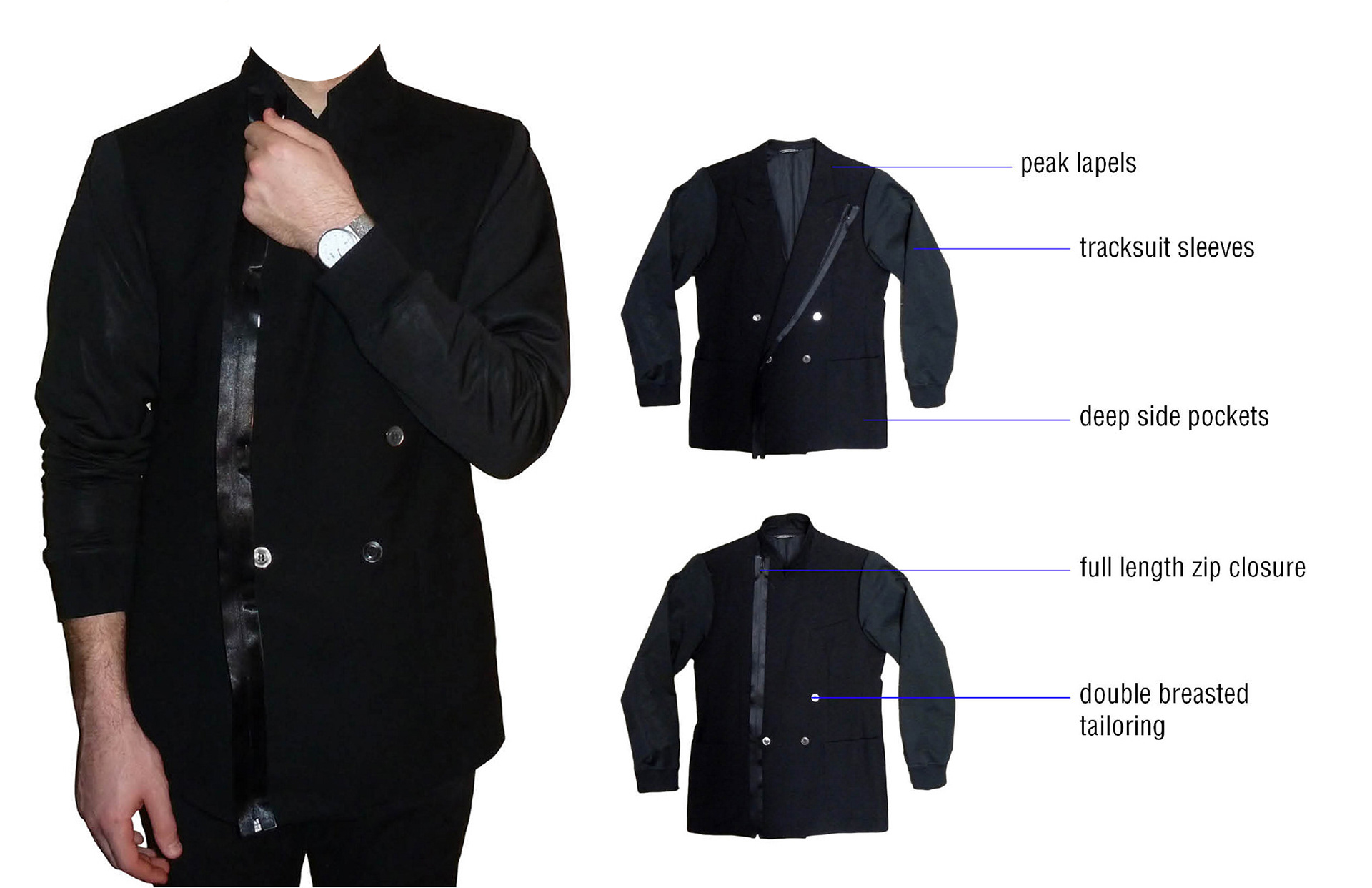 THIS PLAID OVERSHIRT WAS A MIX BETWEEN A TOMMY HILFIGER PLAID SHIRT AND A CALVIN KLEIN BLACK NYLON BOMBER. EASILY ROLL THE SLEEVES UP IN TRUE WORKWEAR FASHION WITH RIBBED ELASTIC CUFFS.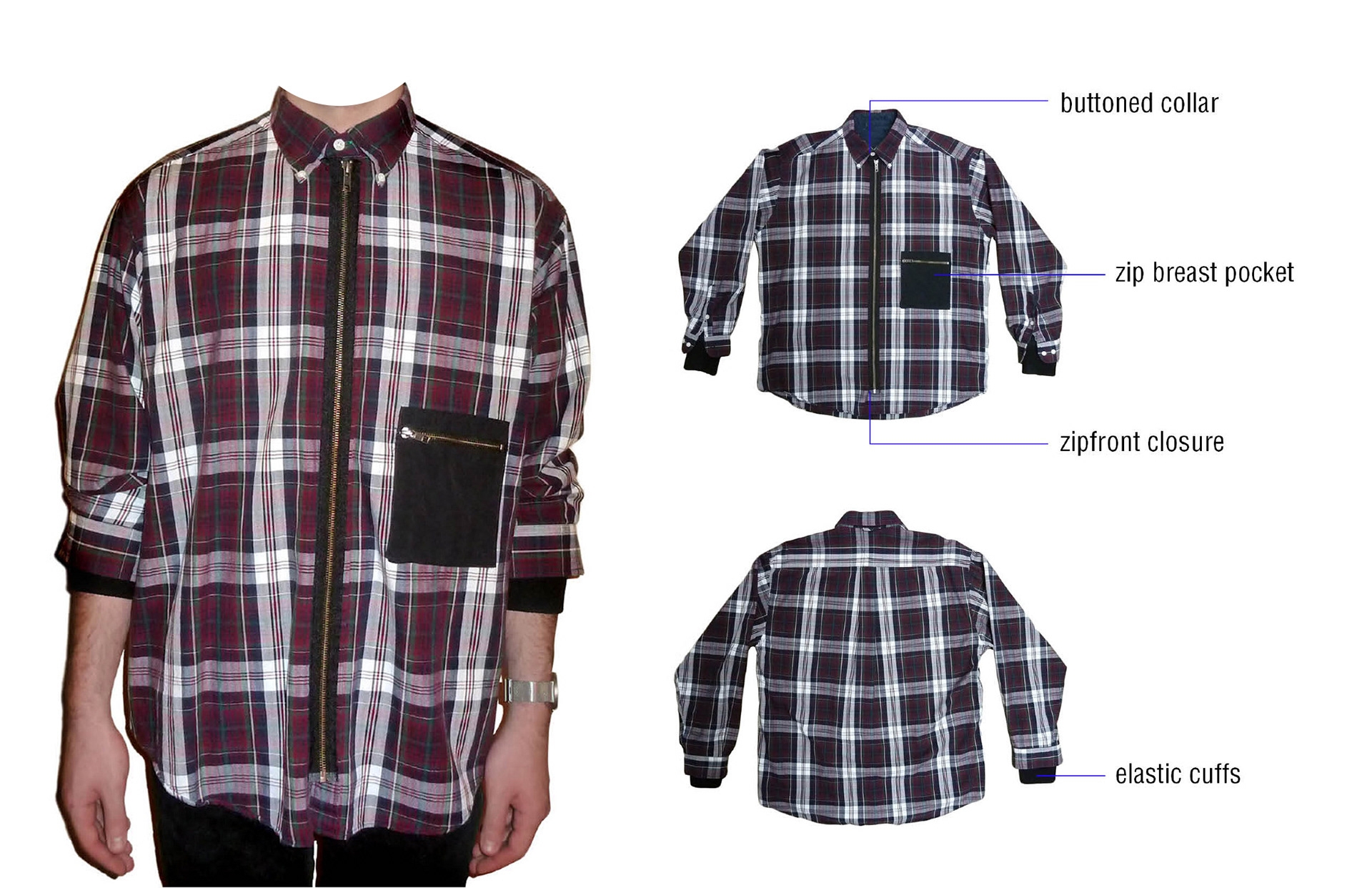 THIS WAS A BLEND BETWEEN A MELANGE MULTICOLOR BLAZER WITH THE SLEEVES CUT OFF AND A VINTAGE LACOSTE WINDBREAKER. A RETRACTABLE HOOD UNDER THE LAPEL JUST IN CASE IT RAINS.